With our innovative mix of high grade logs and customized equipment, we provide a wide range of products at the highest quality possible. Our production process allows us to produce rough timbers with incredible accuracy. From large orders to specialty items by the piece, the experienced staff at Starfire Lumber Co. will work with you to meet your diverse needs.
WHOLESALE & DISTRIBUTOR SALES ONLY
Welcome To Starfire Lumber Co.
Manufacturing high quality wood products since 1983!
Starfire Lumber Co. was incorporated on February 9, 1983. My grandfather and the company's founder, Francis D. Engle, purchased an old cedar mill in the small community of Cottage Grove, Oregon. Dedicated to his vision, my grandfather invested heavily in improving every facet of the production process. With his steady leadership and ability to encourage others to share his vision, Starfire Lumber Co. became one of the most innovative and respected sawmills in the world.
Thirty years later, on June 17, 2013, I was honored and humbled when my grandfather named me Starfire's third President & CEO. With this new era, I continue to honor my grandfather's vision. Today, Starfire Lumber remains the leader in premier Douglas Fir timbers and high-quality lumber products.
Our bright orange logo remains a symbol of quality. Starfire will continue to provide the high-quality wood products that have been used worldwide since 1983.
Are You Looking For Opportunities?
Starfire is always interested in experienced and dependable personnel. We offer 100% employer-paid health, dental and vision benefits; 401k with a Roth Option; a robust Paid Time Off (PTO) program and competitive wages.
We are THE Leader in high grade Douglas Fir timbers and lumber products.
Did you know? 
Trees absorb carbon dioxide and release oxygen.
Manufacturing lumber products requires less energy than other construction materials.
Much of the carbon absorbed by the tree REMAINS in manufactured lumber products indefinitely.
Our Production Process Can't Be Beat
With our dedicated workforce, innovative mix of logs, and customized equipment, we continuously provide a wide range of high-quality products.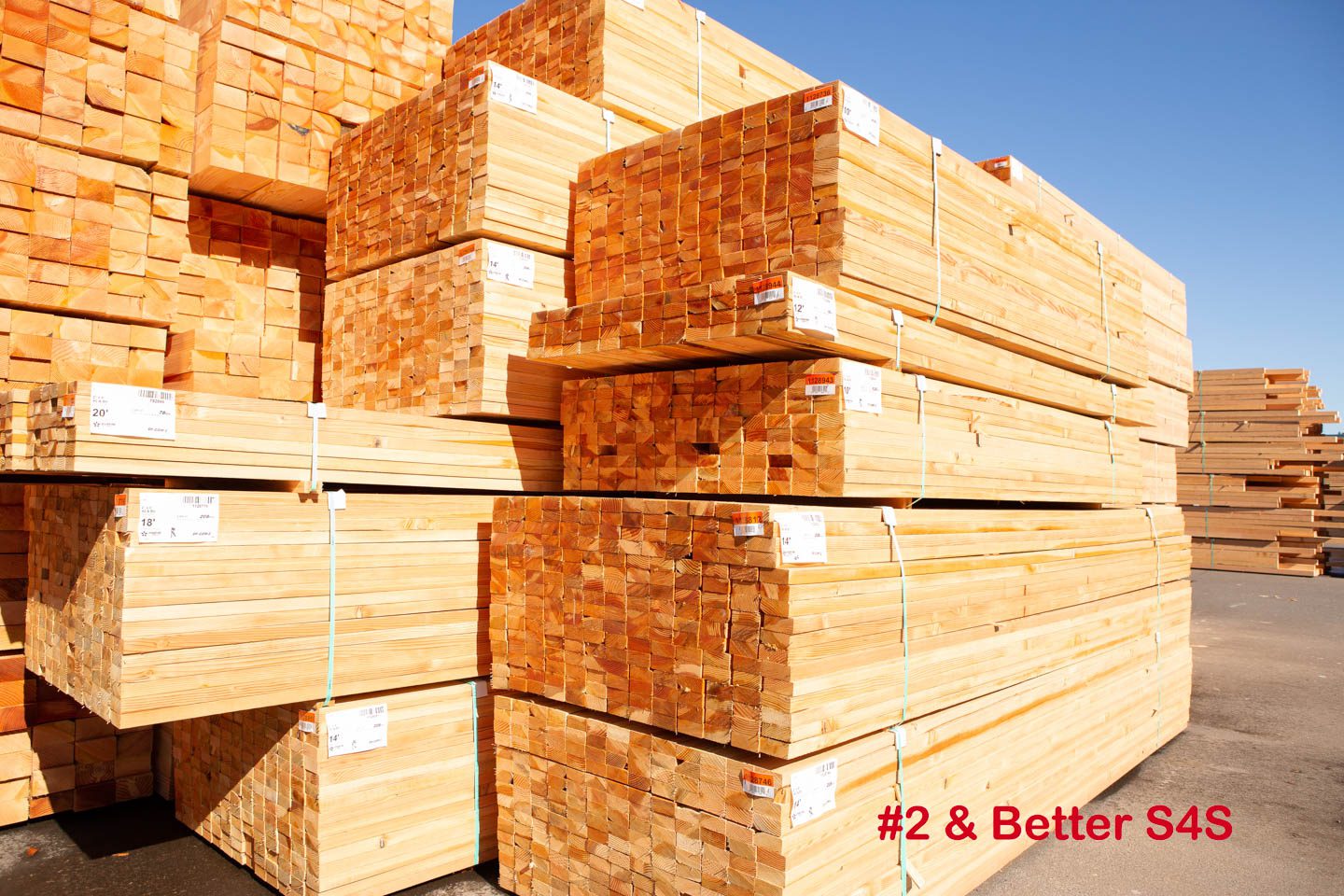 2", 3", and 4" rough or surfaced
general construction lumber up to 12" wide.
Manufacturing the highest quality lumber products is what we do. Our Integrity and dedication set us apart. When you demand the very best, demand Starfire Lumber. EVERY. SINGLE. TIME.
Serving You is What We Do Best!
Honesty.  Integrity.  Loyalty.  Our team of professionals have the qualities you expect, with the knowledge and expertise you require.
VP of Purchasing & Maintenance
Vice President of Lumber Sales
Accounts Payable/Personnel